EXO: A BRIEF HISTORY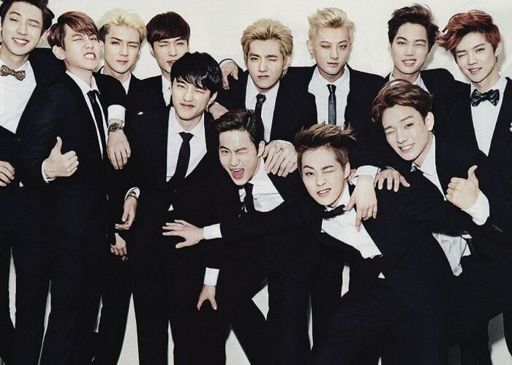 Exo (Korean: 엑소; stylized in all caps) is a South Korean–Chinese boy band based in Seoul, with nine members: Xiumin, Suho, Lay, Baekhyun, Chen, Chanyeol, D.O., Kai, and Sehun.  But originally, it started with 12 members,   Kris, Luhan, and Tao; all were Chinese members of EXO . EXO was formed in 2011 and debuted in 2012 with 12 members.
1st Member: Kris Wu
Born on November 6th 1990, Kris Wu was a part of EXO-M. He is a Chinese-Canadian actor, rapper, singer, record producer, and model.
On 17th February 2012, Kris debuted as 11th member of EXO. In April 2012, EXO made their debut and quickly became one of the most popular K-pop groups in South Korea and internationally, achieving commercial success with their studio album XOXO and their hit song "Growl" in 2013. The album became the first album by a Korea-based artist in twelve years to sell over one million copies and is the 12th best selling album of all time in Korea.[8] Before leaving the group, Wu was featured on EXO's Overdose album, which was released in May 2014 and became the best selling album of 2014 in South Korea.
On May 15, 2014, Kris filed a lawsuit against Sm Entertainment to terminate his contract and alleged that SM: disregarded his health; maintained unfair profit distributions; restricted his freedom; and treated him like a product rather than a person. 
2nd Member: LU HAN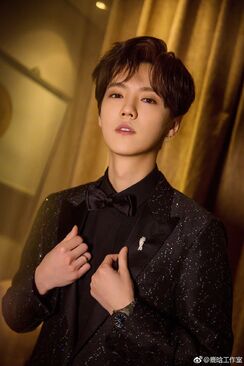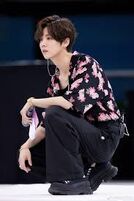 Born on April 20th, 1990, Lu Han or Luhan is a Chinese actor and singer.  He was also part of the subunit EXO-M.
Along with Tao, Chen, and Kai, Luhan made his first televised performance at the SBS Gayo Daejeon on December 29, 2011. Following this appearance, he was the second member of Exo to be officially introduced, as one of the four Chinese members of the group and its Mandarin-language sub-group Exo-M.
On October 10, 2014, Luhan filed a lawsuit against SM Entertainment to nullify his contract and effectively left Exo.  he was ranked the sixth most popular entertainment star in China by China National Radio. In 2017, Lu Han was listed as the second-highest-paid celebrity in the Forbes China Celebrity 100, behind only Fan Bingbing. He cited health problems and alleged he was treated differently than the band's Korean members.
3rd Member: HUANG ZITAO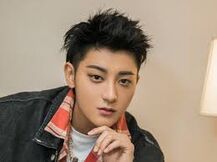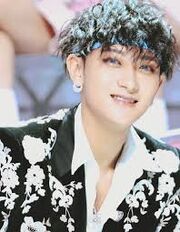 Huang Zitao or more famous as Tao, is a Chinese singer-songwriter, rapper, actor, model, and a businessman. He was also part of the Chinese SubUnit of EXO, EXO-M.On December 27, 2011, Huang was formally introduced as the third member of Exo (with the stage name Tao)
In June 2015, Huang set up a Chinese agency, 黄子韬Z.TAO Studio. On August 24, he filed a lawsuit against SM Entertainment to terminate his contract. Huang claimed the 10-year contract had unjust terms and said he lacks freedom due to the long contract period. However, the Supreme Court dismissed Huang's appeal on March 15, 2018. The exclusive contract between SM Entertainment and Huang is still valid.
In China, SM Entertainment filed a lawsuit against Huang regarding his solo activities. Chinese courts ruled that Huang was entitled to use his name and image for solo activities in China, and dismissed the lawsuit.
This followed social media posts earlier in the year from Tao's father on Chinese social network Weibo, expressing his wish for his son to withdraw from the group and return to China due to health issues and a lack of support for individual career development. Due to Tao's absence, the group promoted the song LOVE ME RIGHT as nine members. That October, Exo became the first artists to hold a dome concert in South Korea; it was called "Exo – Love Concert in Dome", and took place at the Gocheok Sky Dome in Seoul.
  ALL MEMBERS MORE OR LESS STATED FOLLOWING REASONS:
SM Entertainment disregarded their health.
SM Entertainment maintained unfair profit distributions.
They treated them like products.
Alleged that they were treated differently than the band's Korean members.
WHERE ARE THEY NOW???
Well, now these artists can be seen all over Chinese Social media and Digital Media promoting successfully their individual arts. They are all big stars in China.  Recently they were spotted together at "CHUANG 2020", a Chinese reality talent show like "Produce 101" as judges. They are a big hit around the world.